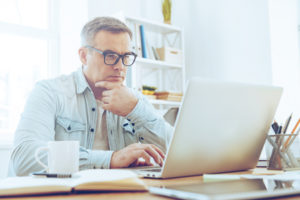 With TMClubSchedule each new schedule is generated with the click of a button, whether it's been a week or a month since your last schedule. Creating a new schedule immediately produces a Draft for the VP-Education (TMCS admin) to review.
Once the Draft schedule has been reviewed and looks good, simply click the Publish button. Publishing the schedule generates an email to each role holder on that schedule with their assignments included and a link to the schedule. The schedule is immediately online for all to see from any device. The process looks like this:
1. Upon successful login by the VP-Education, the Dashboard for the club is displayed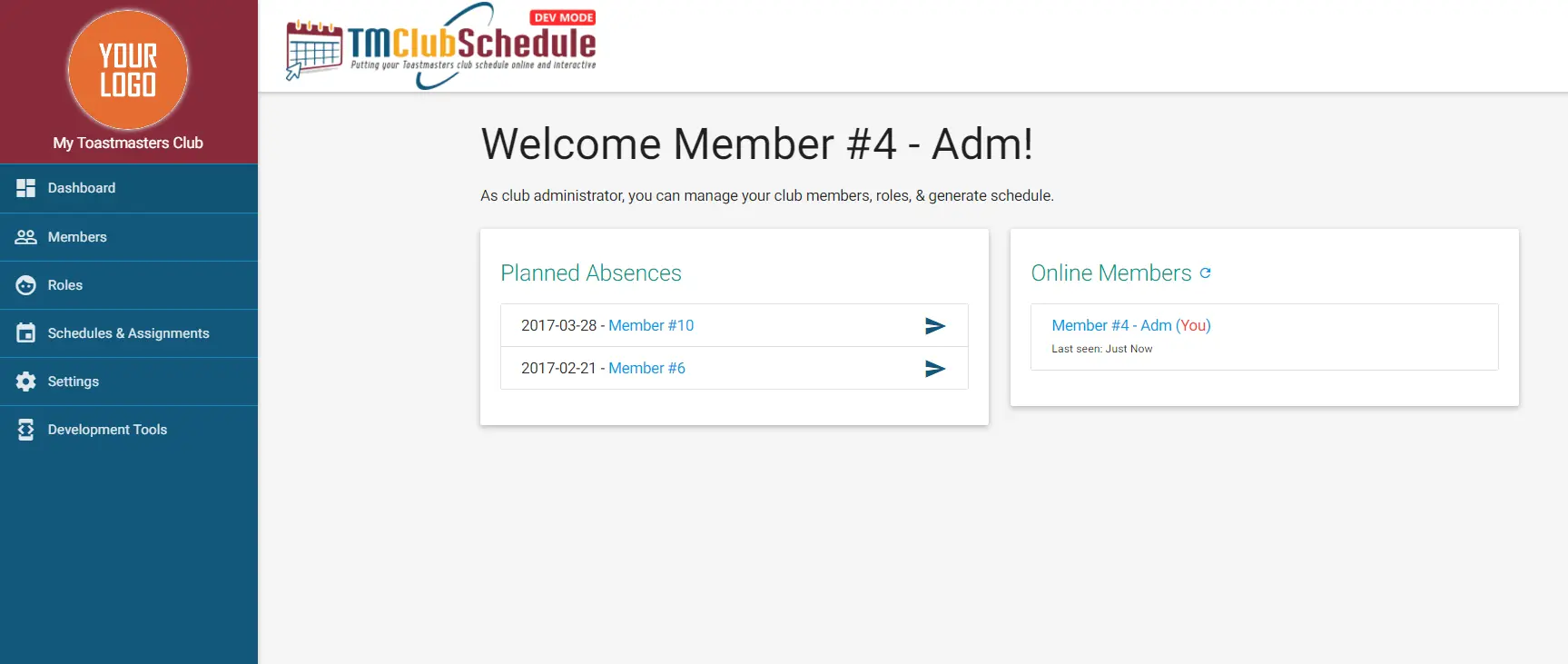 2. Clicking '
Create New Schedule
' creates a new draft schedule with new weeks and assignments.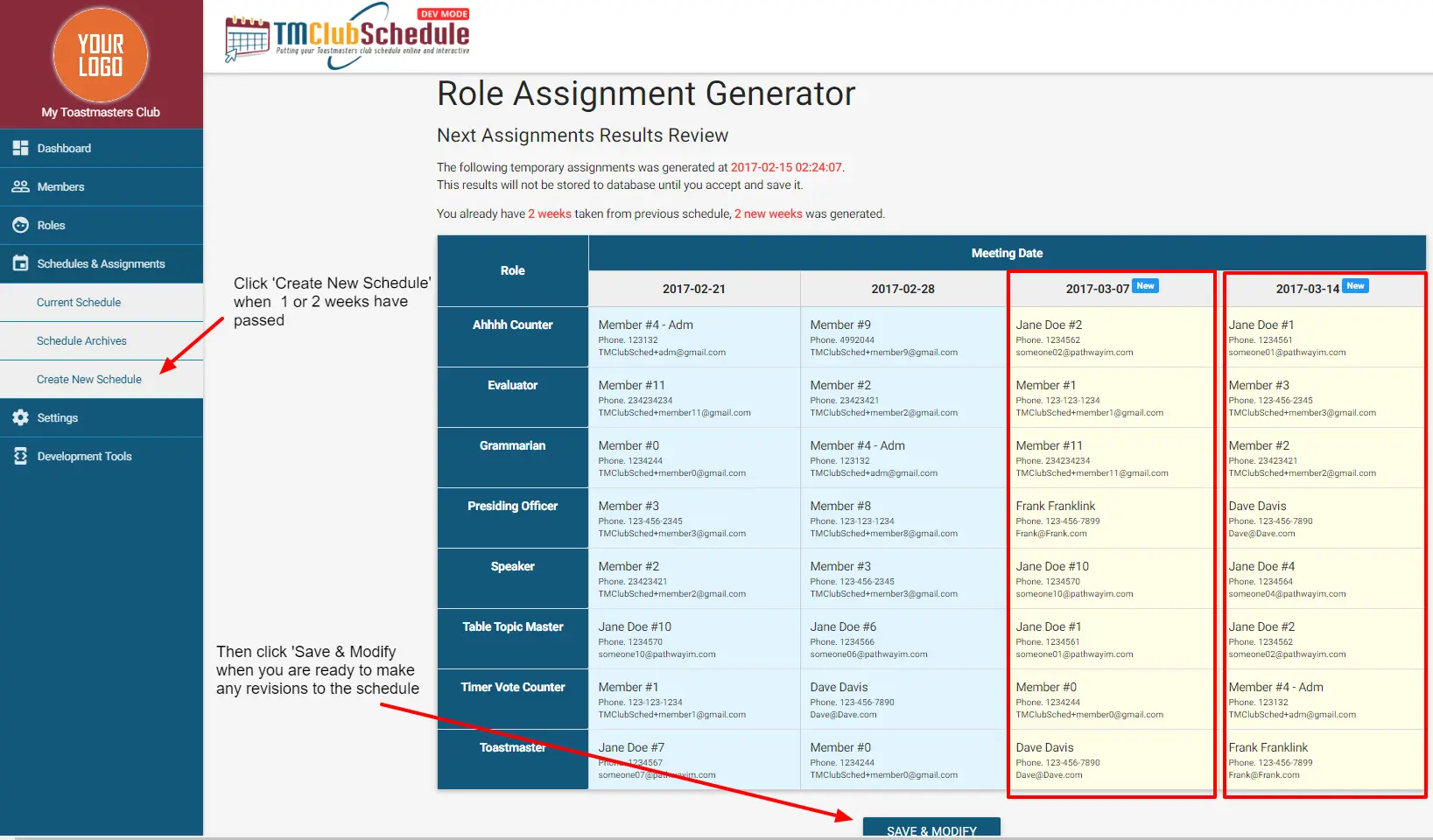 3. Once you've saved the Draft, just review the assignments and make any final, manual changes before you click
Publish
.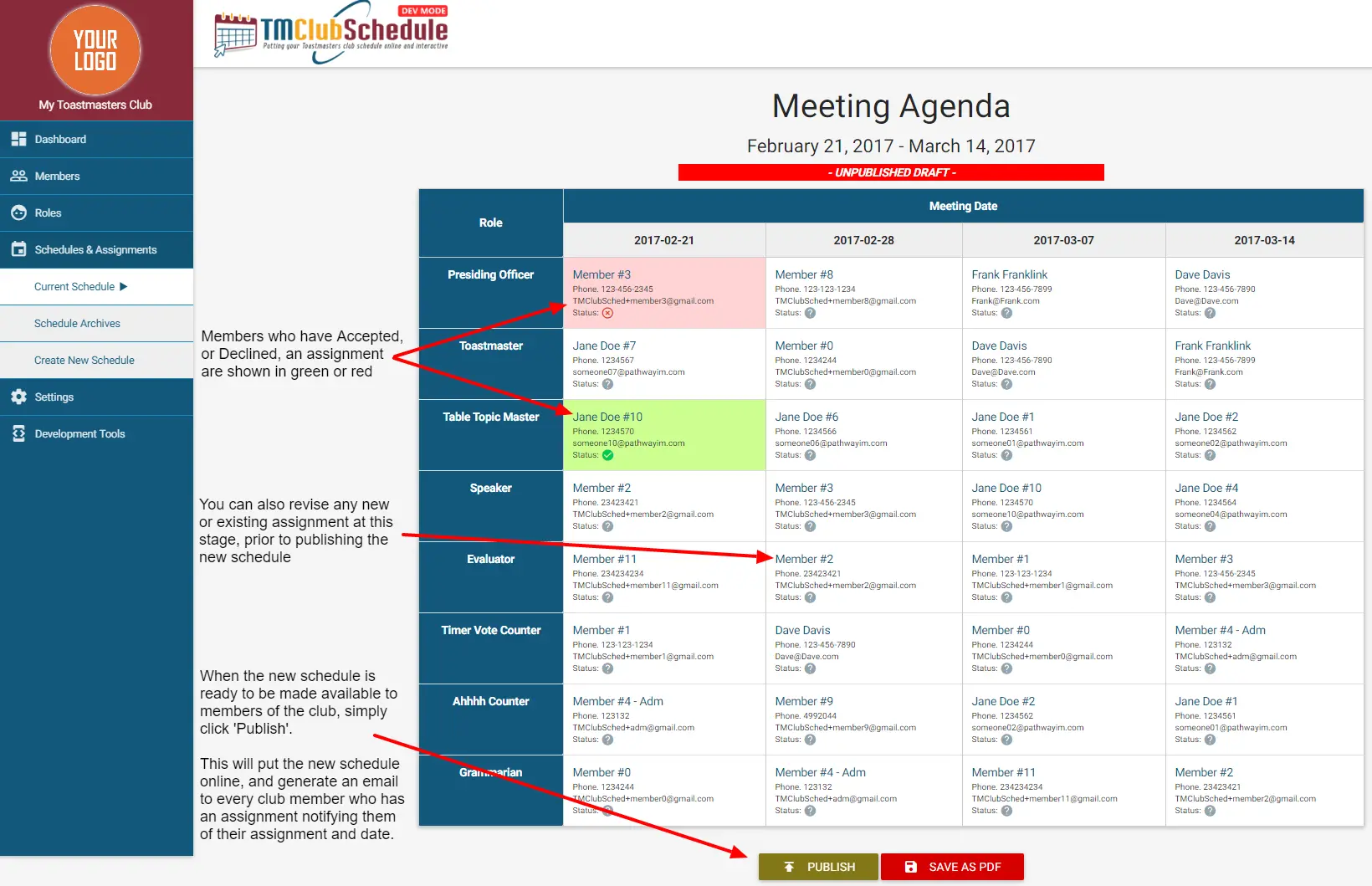 4. Publishing the schedule puts it online for all to see, and also sends emails to all role holders with their assignments and a link to the schedule.